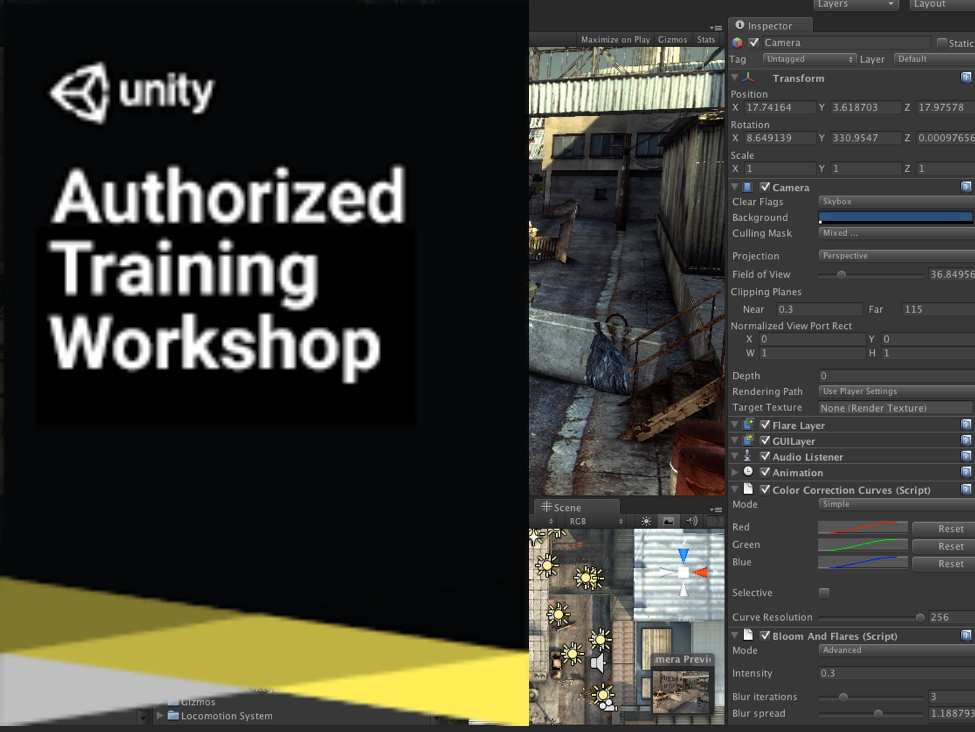 Unity Certified Professional Programmer Exam Preparation
Please contact us to reserve a seat for upcoming offerings.
---
This is an official Unity authorized live workshop that prepares students for the Unity Certified Professional Programmer examination.
The workshop is led by a Unity Certified Instructor and will span 30+ hours of live online instruction covering all of the topics that students will need to understand for success on the UCP examination. 
Participants will receive a Lifetime Premium Membership to Game Institute, which includes access to the Dead Earth Lifetime Membership as well as access to over 50 other courses covering programming, art and design, and more.
Due to the live nature of the workshop, limited seats, and the fact that the experience spans multiple days, it is important to coordinate your registration with us in advance.

If you find that no seats are available for purchase above, you can try to reserve a seat for the next offering. Please send an email to sales@gameinstitute.com with your first and last name, number of years of Unity experience, phone number, and your current time zone. We will add you to the waiting list and will try to help you find the next available offering and contact you once a seat opens up. 
NOTE: Due to very high demand and limited class sizes, we currently anticipate the next available registration slots will open in Q3 2022. Seats are first-come, first-served, so be sure to leave your contact info with us via the instructions above. 
---
Share this Product
---
More from this collection